Meet our 2015-2016 Sophomore Class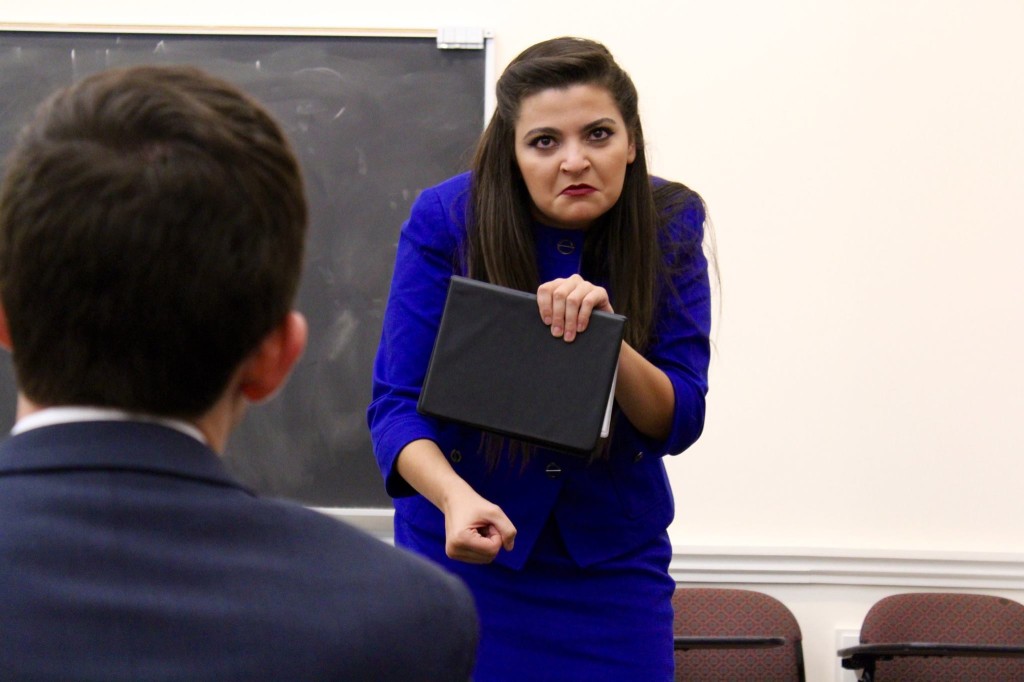 Name: Marianna Garcia
What's your favorite event and why?
Poetry! Because it's the most passionate event for me and I love the literature. Programs are my favorite!
What do you look forward to this year?
Retreat at a new location (= Retreat is my favorite part of team bonding and I'm excited for it to be at a new place!
What do you get at Starbucks?
Caramel Macchiato with extra caramel and splenda! (I don't love coffee)
Who would play you in a movie and why?
Salma Hayek (if I were lucky lol) because she's una reina (queen) and she played Frida Kahlo in the movie Frida.
What does your power suit combo look like?
I've actually never had the guts to wear it! It's a bronze and gold Oscar de la Renta suit I found on ebay for $30 (talk about a steal).
What is your major?
Political Communication & Government
What do you want to do when you graduate?
Internship then law school! Let me know if you're hiring (=