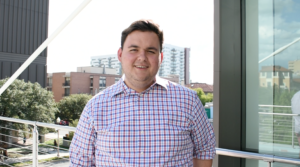 Evan Ortiz
Hometown: Houston, TX
Major: Government/ Physics
What are you most excited about for your freshman year?
Definitely the food! Austin is definitely superior to Houston in that industry for sure!
What was your favorite event in high school?
My favorite event in high school was probably Congress. It was something I could I could just mess around and have fun with and not really pay too much attention to!
If you could be any powerful person or celebrity, who would you be and why?
Either Nicki Minaj or Meryl Streep! Two iconic and powerful women who just took control of the industry in their respective fields.
What is your favorite thing about speech?
My favorite thing is definitely meeting new people and making friends!